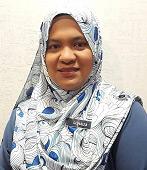 Suhaiza Binti Sharudin
President of Tampin District Council
Assalamualaikum and Salam Negara Ku Malaysia.
Welcome to official website of Tampin District Council (MDTampin). I really hope this website can help all MDTampin customers especially in getting information needed. Suitable with suggestion parties MAMPU and government emphasis towards interest and speed of information technology ( ICT ) , MDTampin not want to lag in simplifying department informations spread to clients. We hope that this website does not become a showpiece only on the other hand it used as a information source that is pragmatically to society and simplify customer when dealing with MDTampin. To all investors, businessman and the public, our website not only give guideline how to dealing with MDTampin, but also help provide information on service prepared especially on online services. Lastly I very welcome all of you visit MDTampin website. Please contact our department for other information needed . Our Officer and staff is prepared support you all along.
Thank you.